François Maurel, photographer, reporter, author, artist, director, expedition organizer.


Outstanding and hard to pin down personality. Recognized by the press as atypical and self-taught, François Maurel has always traveled the world, claiming a nomadic life. Attracted by hostile terrain, injustice, humanism, he seeks isolated peoples and complicated areas.

He will make himself known with a subject on Favela gangs in Rio in 2013, 5 trips of 2 months, night work in a prohibited area. During the effects of the pacification before and during the World Cup in Brazil 2013/2014, will come subjects like: Koranic schools on the border of Mali published in New York.



Photo report in a Koranic school in Guinea, December 2015. to continue improving our independent magazine or to make a great gift to one of your loved ones (from 5 euros for a one-month subscription and 50 euros for a 1-year subscription).


It will then go all over the place through the world: Sudan, Somalia, Algerian desert, India, Turkey ... (90 countries to date) and recently in the FARC zone in northern Colombia since 2018. He works long term. Exclusively in black and white, digital and analogue. His photographs are broadcast in the international media, he exhibits all over the world.

Author, he produces his own subjects and does not respond to any press orders to maintain his perspective and his autonomy. He tries to create his own writing and mixes performances: street exhibitions through museums and committed expeditions such as river descents, Amazonia, desert, mountains...
He began his career at Culture & Roots on a subject in Morocco in 2007. He was then very quickly sponsored by the greatest: Reza Deghati in 2012, Sabine Weiss in Cogolin in July 2013 with whom he will exhibit.


Exhibitions Posted July 11, 2013 | by pixfan 0 The Trans'Arts fair in Cogolin (83) presents a photographic exhibition which brings together 11 artists with guest of honor Sabine Weiss who exhibits her giant prints
The greatest personalities in music support him (Gilberto Gil, Toumani Diabaté, Alpha Blondy, Harrisson stafford, the Marley family, etc ...) with whom he collaborates for 10 years on music festivals. He was appointed President of the jury at the Cannes Film Festival in the Pan-African film category in 2018 - https://fifp.fr/archives-fifp/15th-edition/

He is Author, Co-Author of the geopolitical treatise "Afrique Panafrique" at Edition FABERT, signed and prefaced by the Director General from Unesco Irina Bokova, also signed by some ministers, heads of state and Nobel laureates. Available at fnac and on Amazon.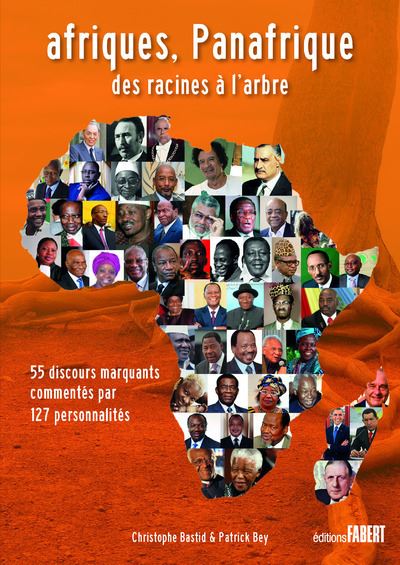 55 key speeches commented on by 127 personalities, Africas, Panafrica - From the roots to the tree, Christophe Bastid, Patrick Bey, Fabert Eds. Thousands of books with delivery to your home in 1 day or in store with -5% off.











He exhibited at the Carousel du Louvres (Paris), Cannes Film Festival, Hotel Martinez, Carlton, at the National Museum in China, Singapore and America south regularly. Currently in art gallery at ARTSPER.
https://www.artsper.com/en/contemporary-artists/niger /28674/francois-maurel
More than a photographer, François Maurel puts the informal visual education of young people and peoples at the service of a world best through identity and the universal language of photography. He exhibits in the streets and slums of the world in parallel with his exhibitions. In 2016, he created the NGO Poupos, which in Greek means "Sentinel".


François Maurel pursues his dream in Levens. For almost ten years, the Levensois photographer François Maurel has been looking for isolated, nomadic peoples of the world on the theme "The shadow...


Long-term photographer, author, lecturer for the UN, organizer of expeditions, writer, director, he multiplies the adventure and creation quests.


Levens photographer François Maurel, co-founder of the Poupos association with Christophe Magalon, is once again getting ready to cast off! For the third time, he takes four travelers to discover part of "his" island-continent: Madagascar, a country so dear to his heart


François Maurel lives between Nice and Madagascar; he is French of Malagasy origin by his mother. He has won numerous awards since 2013. Received by heads of state in Africa and Madagascar.
Born in Niger in Niamey, he lived in 17 countries between his birth and his 18th birthday. Inhabited by this nomadic spirit, he gives us a look full of modesty, strength and fragility.
Involved in the first reports by hot and dangerous subjects, Migrants in the Sahel, which he will cross. He will live 4 weeks with the great exceptional photographer Mr Santu Mofokeng in South Africa covering the xenophobic riots in Johannesburg and Durban.


Nice-Matin n°2015-05-19 Tuesday - Page 18-19 - angry teachers. - the great daily newspaper of the South-East.







In 2015 he won the World Pictures Award in Geneva and became a speaker for Horyou and the UN.
The following year he won the Humanitarian Pictures of World Award in Morocco at the Palais des Congrès in Marrakech during cop 22.

Winner of Addis Ababa foto festival in 2018, he will exhibit in Ethiopia. He is a member of the evaluation committee of the photo art school of Bogota (Fotocultura).
He created Studio Maurel in France on the French Riviera in 2007, an audiovisual agency, in events and luxury weddings. He exchanges regularly with Mr Pierrot Men and Mr Reza Deghati, his mentors.